You are invited to the October education program of the Houston International HR Roundtable. Our speakers will be Henry Noey and Max Maggio of Aon Corporation. Henry and Max will present Current Challenges & Opportunities in Global Benefits Management.
Mu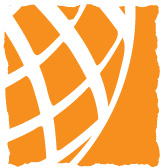 ltinational companies face constant challenges as they globalize and expand their diverse and international workforce. One of these challenges is managing benefits around the globe. Multinational companies are faced with a plethora of financial, legal and human capital risks. How does an international human professional assist their company in finding solutions to diverse issues such as corporate governance, compliance, and regional/country issues?

Henry and Max will present current trends, challenges and fundamentals for companies working to manage benefits around the globe. The presentation will include a discussion of governance, compliance, and regional/country issues and importantly solutions to these challenges.

Presenters:
Henry Noey, as Aon Hewitt's Local Market Leader, is responsible for leading the Company's services and managing client relationships the Houston, Austin, San Antonio and the states of Louisiana and Mississippi. Henry has more than 30 years of business and human resources experience, including executive, operational and financial leadership. He has served clients as a Senior Consultant and Account Manager in strategic benefit redesign, global governance, organizational transformation and change management projects. He earned a Bachelor of Business Administration degree from Sam Houston State University and completed the M.D. Anderson Executive Development Program in Health Care at the Jones Graduate School of Business of Rice University. Henry also received his certification as a Global Professional of Human Resources from the Society of Human Resource Management.
Max Maggio is an Assistant Vice President at Aon Consulting and works with clients in managing their benefit, compensation and talent development plans all over the world. His responsibilities also include leading the development of business initiatives in the Latin America and the Caribbean. Prior to his transfer to Miami, Max was Employee Benefits Director in the Mexico City office and, prior to that, was the head of the Personal Lines and Employee Benefits divisions in Aon Argentina. Max has published articles in insurance and benefits magazines in Latin America and spoken at HR events at a number of chambers of commerce, the Greater Miami SHRM and at the National Foreign Trade Council. Max received a BA in Marketing at UADE and an MBA at the Miami campus of the Adolfo Ibanez University. He is a Certified Insurance Agent in Mexico and Argentina and achieved a Certificate in Global Benefits Management in US. Max is fluent in English and Spanish; operational in Portuguese. He is active participant of the Colombian, Argentinean and Brazilian Chambers of Commerce in Miami.


Don't miss this important and timely presentation!

---